Corporate and Business Law Lawyers in Orlando Providing Clients with Strong Representation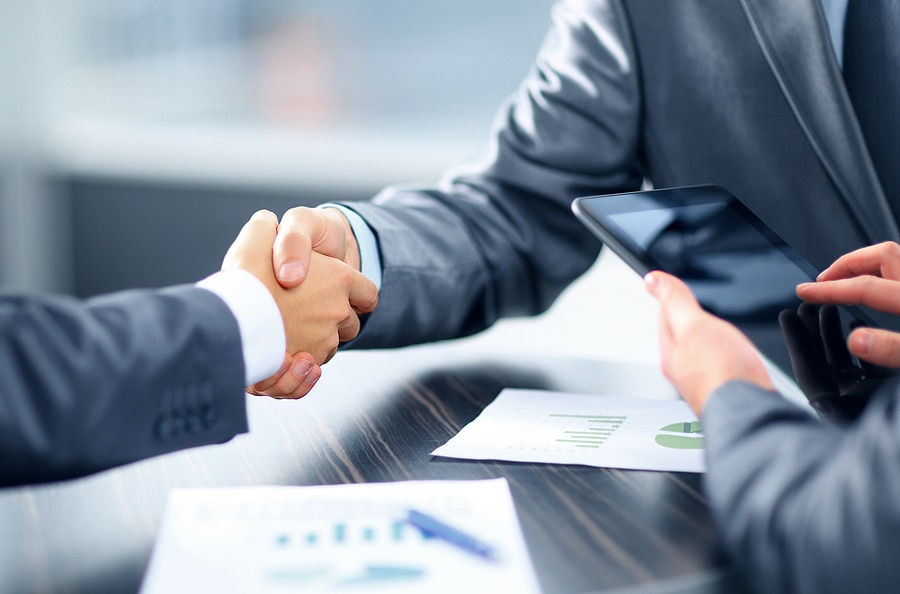 Are you an entrepreneur who is looking to start a new business venture? If so, you are likely aware of the many legal hurdles that you will need to overcome to make your business a reality. You may also know that there are many different types of ways lawyers can help you with various aspects of the process, from setting up your company to negotiating contracts and litigating disputes. But what type of lawyer should you hire, and when should you hire them?
If you are facing a legal issue related to business or corporate law, it is important to have an experienced attorney on your side. Our corporate and business law attorneys at Morey Law Firm, P.A., have years of experience helping clients with a wide range of business and corporate law matters. We are well-versed in the complex legal issues that can arise in these circumstances, and we are eager to advocate for our client's interests.
No matter what type of corporate or business law case you are facing, our lawyers will provide you with strong representation. Get in touch with our trusted team of lawyers by calling (407) 426-7222 and book a consultation with our law firm.
What Aspects of Business Law and Corporate Law Can a Business Attorney Help Me With?
There are many different aspects of business and corporate law that an experienced business law attorney can help you with. Each of these areas is complex and can involve a variety of laws and regulations. That's why you'll want a lawyer that knows the business and corporate law inside and out. Some of the most common issues that our attorneys deal with include:
Commercial Litigation
One of the most common types of disputes that arise in the business world is commercial litigation. This occurs when two or more businesses dispute a contract or business transaction. Commercial litigation can involve a wide range of issues, from breach of contract to fraud to corporate defense.
Contract Negotiations
Contract negotiations are an essential part of doing business. In order for two or more businesses to engage in a transaction, they will need to agree on the terms of that transaction. This is where contract negotiations come in. A good business lawyer can help you draft contracts that are fair and equitable for both parties, and they can also help you negotiate better deals during contract negotiations.
Business Transactions
Business transactions can take many different forms, from the purchase or sale of a business to the formation of a partnership or joint venture. A good business lawyer can help you navigate these complex transactions and make sure that you are getting the best deal possible.
Contract Disputes
Contract disputes can arise in a variety of different situations. Maybe one party failed to uphold their end of the bargain, or perhaps there was a disagreement about the terms of the contract. Whatever the reason, contract disputes can be costly and time-consuming. A good business lawyer can help you resolve these disputes quickly and efficiently.
Business Formation
When you first start a business, there are several legal issues that you will need to address. You will need to choose a business structure, register with the state, and file various paperwork. A good business lawyer can help you with all of these tasks and make the process as smooth as possible.
Business Agreements
Business agreements can take many different forms, from employment contracts to licensing agreements. A good business lawyer will help you draft and negotiate these agreements so that you can avoid any legal problems down the road.
Mergers and Acquisitions
Mergers and acquisitions can be a complex process, and it is important to have a good business lawyer by your side. Our lawyers can help you with all aspects of the merger or acquisition process, from negotiating the deal to closing the transaction.
Do Business Lawyers Help Small Businesses or Larger Companies?
Most people think that business lawyers only help large companies, but this is not always the case. Business lawyers can offer the help small businesses deserve as well. There are a few reasons why small businesses might need to seek legal advice from a business lawyer. For example, a small business might want to start up in a new state or country. This can be a complicated process, and it's important to make sure you're doing everything legally. Business lawyers can help make sure you're following all of the regulations for the area you want to do business in.
Another reason why small businesses might need legal assistance is when they're dealing with contracts. Contracts are an important part of doing business, but they can also be tricky. If you don't have a lot of legal experience, it's easy to get into trouble. A business lawyer can help you draft contracts that are fair for both parties, and that will hold up in court if needed.
Business lawyers can also help small businesses when they're experiencing legal issues. If you're being sued, for example, or if you're having a dispute with a supplier, it's helpful to have someone who knows the law on your side.
Business lawyers can help businesses of all sizes. However, they may have a little more experience with larger businesses. That's because larger businesses typically have more complex legal needs. Our lawyers have years of experience dealing with all types of businesses, from small mom-and-pop shops to large multinational corporations. We know the ins and outs of business and corporate law, and we can help your business get the legal advice and representation it needs.
How Can a Corporate and Business Law Lawyer Make My Life Easier?
A good corporate and business law lawyer can make your life much easier. They can help you with all of the legal tasks involved in starting and running a business. This includes things like drafting contracts, registering your company with the state, and filing paperwork. They can also help you resolve any disputes that may arise. And if you're dealing with a merger or acquisition, they can help guide you through the process.
Business lawyers can also help you stay compliant with the law. There are a number of regulations that businesses must follow, and it's easy to make a mistake if you're not familiar with them. A business lawyer can help ensure that your business is following all of the relevant laws and regulations. If you're considering starting a business, or if you're already in business, it's a good idea to speak with a corporate and business law lawyer. They can help make the process easier and less stressful. And they can help you avoid any legal problems that may arise. Contact our law firm for all your legal services.
Is It Worth Hiring Corporate Lawyers for My Needs?
When you're running a business, it's important to have an understanding of the corporate and business law landscape. This is especially true if your company is growing and you need to make sure you're staying compliant with all the relevant regulations. It might be tempting to try and tackle this legal landscape on your own, but often it's worth hiring a corporate lawyer to help you out. What can corporate lawyers do for your business? Corporate lawyers can help you draft contracts, review leases, and advise on mergers and acquisitions. They can also help with more complex legal issues such as complying with securities laws or defending against litigation.
Of course, not every business needs a corporate lawyer on staff. If you're a small business entity with a limited amount of legal needs, it might not make sense to hire one. However, if your company is growing or you have more complicated legal issues to deal with, hiring a corporate lawyer can be a big help.
Before you decide whether or not to hire a corporate lawyer, take some time to assess your business's specific needs. Once you have a good idea of what you need, talk to our law firm. We will give you a better idea of what the cost of hiring a corporate lawyer will be. And don't forget the peace of mind that comes with knowing you're dealing with legal issues in a competent manner. Contact our experienced and dedicated law firm today at (407) 426-7222 for a free consultation and get legal help for all your business law issues.